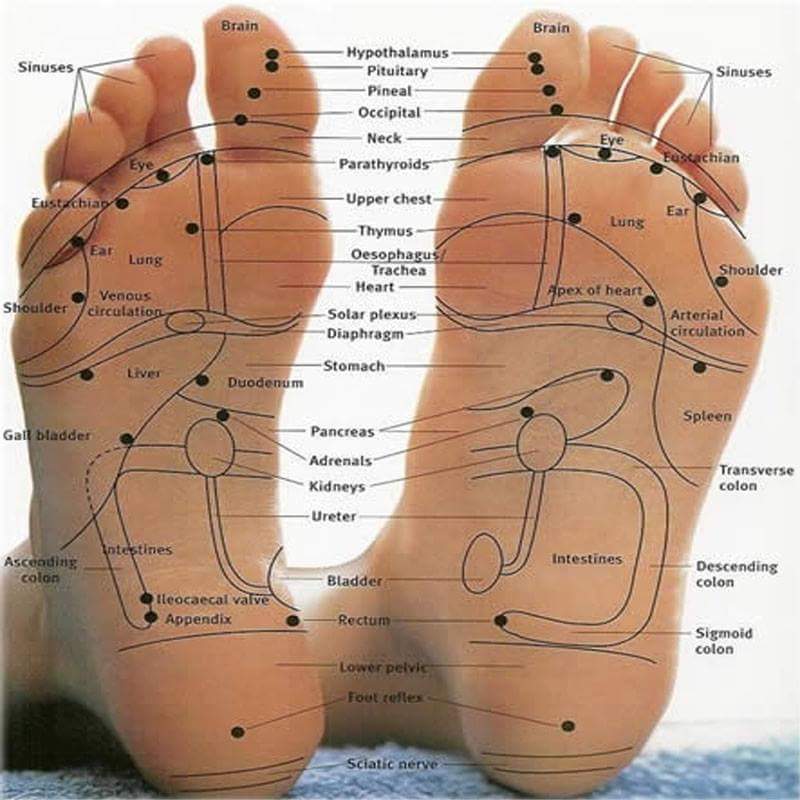 Treatment room in North Harrow. Home visits by arrangement for those unable to come to North Harrow.
Reflexology is excellent for treating the symptoms of numerous conditions including the following:
Fertility
Wellbeing during pregnancy
Trigger a natural labour
Post pregnancy health
Stress and anxiety
Low energy levels
Digestive disorders
Polycystic ovaries, fibroids, endometriosis
Hormonal imbalances
Menstrual problems
Menopausal problems
Respiratory problems
Back/Shoulder/Neck Pain
Migraines/Headaches
Sleep disorders
Low immunity
Circulatory disorders
Reflexology is a powerful complementary therapy which works by stimulating reflex points on the feet, hands or face which correspond to different parts of the body, encouraging the body to heal and function more efficiently. The symptoms of many conditions can be addressed and improved by a professionally trained reflexologist. A brief consultation is done prior to the first treatment so that treatment can be adapted for you.

During the treatment, all reflex points will be gently stimulated, improving blood flow to organs, reducing inflammation in the body and calming the nervous system. More work is done on the reflex points relating to the conditions you would like treated. I work intuitively and can usually feel blockages and imbalances during the treatment.

Reflexology can strengthen your immune, respiratory, digestive, endocrine, reproductive system and cardiovascular systems. It allows your mind and body to return to a more balanced, healthier state. It drains away harmful toxins, improves circulation, balances the hormones and relaxes and calms the mind.



Maggie Champ is a qualified reflexologist and member of The Association of Reflexologists with over 15 years of experience. Treatments are offered in Harrow, Pinner, Hatch End, Ruislip, Rickmansworth, Watford, Stanmore, Moor Park, Chorleywood, North West London and all surrounding areas.

The North Harrow treatment room is very easily accessible from Northwood, Ruislip, Hillingdon, Uxbridge, Wembley, Gerrards Cross, Amersham, Rickmansworth, Watford, Pinner, Eastcote, Hatch End, Harefield, Chorleywood and Central London.



Reflexologist for Harrow, Pinner, Northwood, Ruislip, Amersham, Rickmansworth, Chorleywood, North West London.